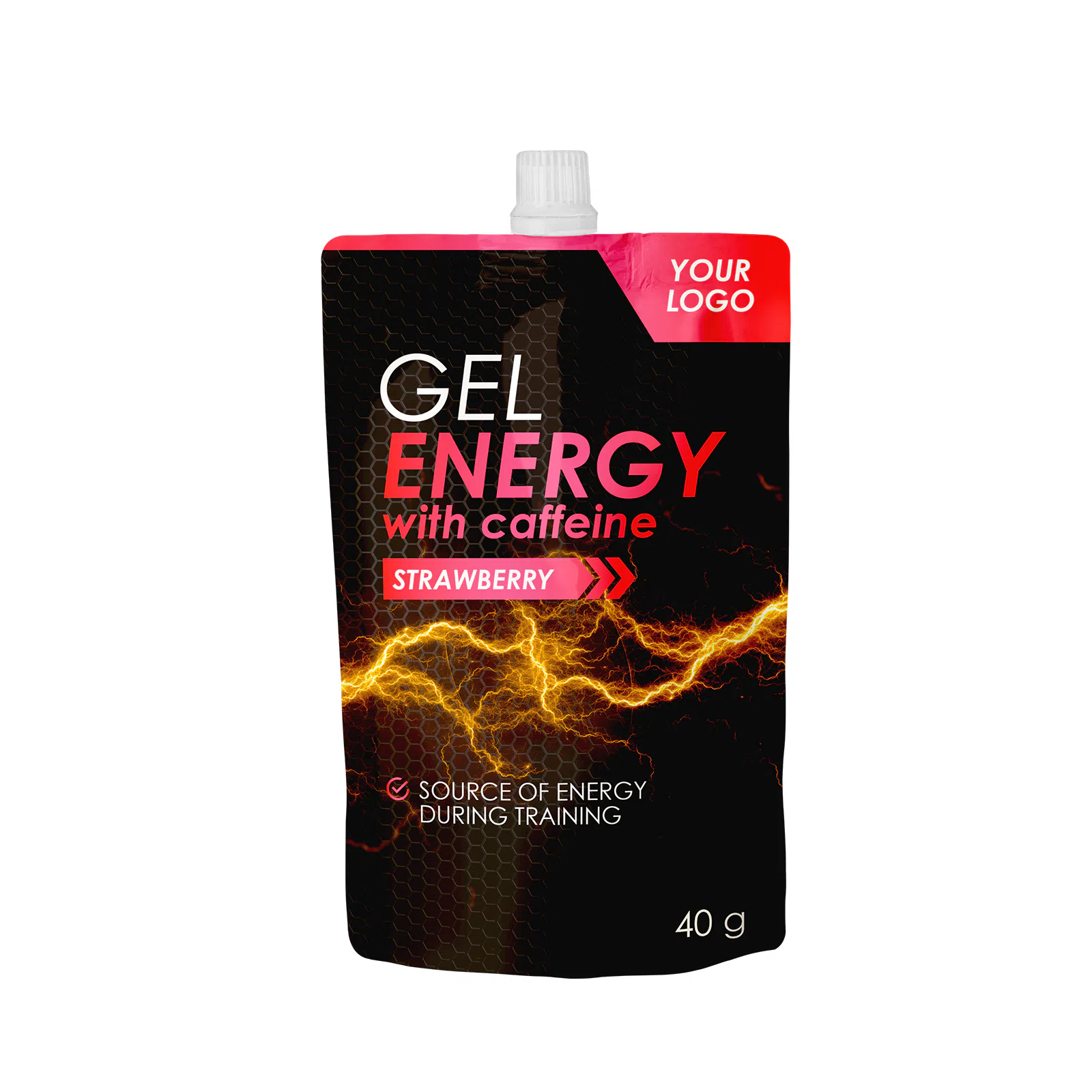 Example
packaging Bring your own
brand & logo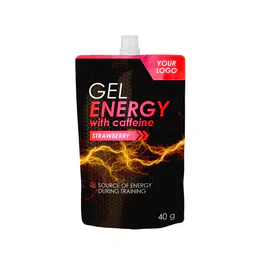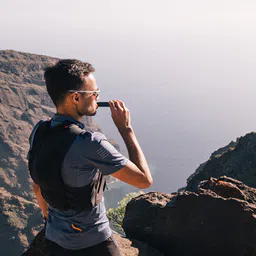 Energy gels with caffeine
[xhiuX1G7CVPRVmSw63PYNXyb]
Unique Selling Points
Specially selected ingredients - Our energy-boosting product contains a carefully chosen blend of ingredients, including L-glutamine, anhydrous caffeine, antioxidants, taurine, and more. These ingredients work together to provide a powerful and effective energy boost during intense training sessions.
Convenient and ready-to-eat - Convenient and ready-to-eat: Packaged in pouches and sachets, our product is designed for convenience. Simply open the package and enjoy the taste and nutritional benefits immediately. Whether you're on the go or in the middle of a training session, our product offers a hassle-free and quick energy solution.
Long-lasting energy - Our specially formulated energy gels provide sustained energy for several hours of training. The concentrated nutrients are quickly absorbed by your body, allowing you to maintain high levels of performance and endurance throughout your workout, helping you achieve maximum results.
Sugar-free and low in calories - With minimal calories per serving and no added sugar, our product is an excellent choice for those on a sugar-free diet or looking to reduce their sugar intake. It's also suitable for individuals with diabetes or other blood sugar problems, offering a guilt-free energy solution.
Vegan-friendly - Our product is entirely vegan, containing no animal ingredients. Despite being plant-based, it still provides essential nutrients, ensuring that you can meet your nutritional requirements while enjoying a vegan lifestyle.
Description
Introducing our energy-boosting product formulated with water, L-glutamine, anhydrous caffeine, antioxidants, taurine, and more. It quickly provides concentrated nutrients for maximum results during intense training sessions. With minimal calories and no added sugar, it's suitable for sugar-free diets and individuals with diabetes. Our vegan-friendly product offers healthy options without animal ingredients. Conveniently packaged in pouches and sachets, it's ready to eat on-the-go, providing a quick dose of energy for active individuals. Elevate your training with our tailored, tasty, and nutritious energy solution.
Typical Ingredients & Nutrition Value
A detailed specification sheet for each flavor selected will be emailed to you in response to your inquiry.
Request a Quote
Select:

Flavors
| | |
| --- | --- |
| | Black currant |
| | Kiwi |
| | Orange |
| | Strawberry |
| | Watermelon |
Looking for a different flavor?
Select:

Size Variants
| | | | |
| --- | --- | --- | --- |
| | 40 g | Fully printed pouch with spout | MOQ: 12000 |
Links to related categories