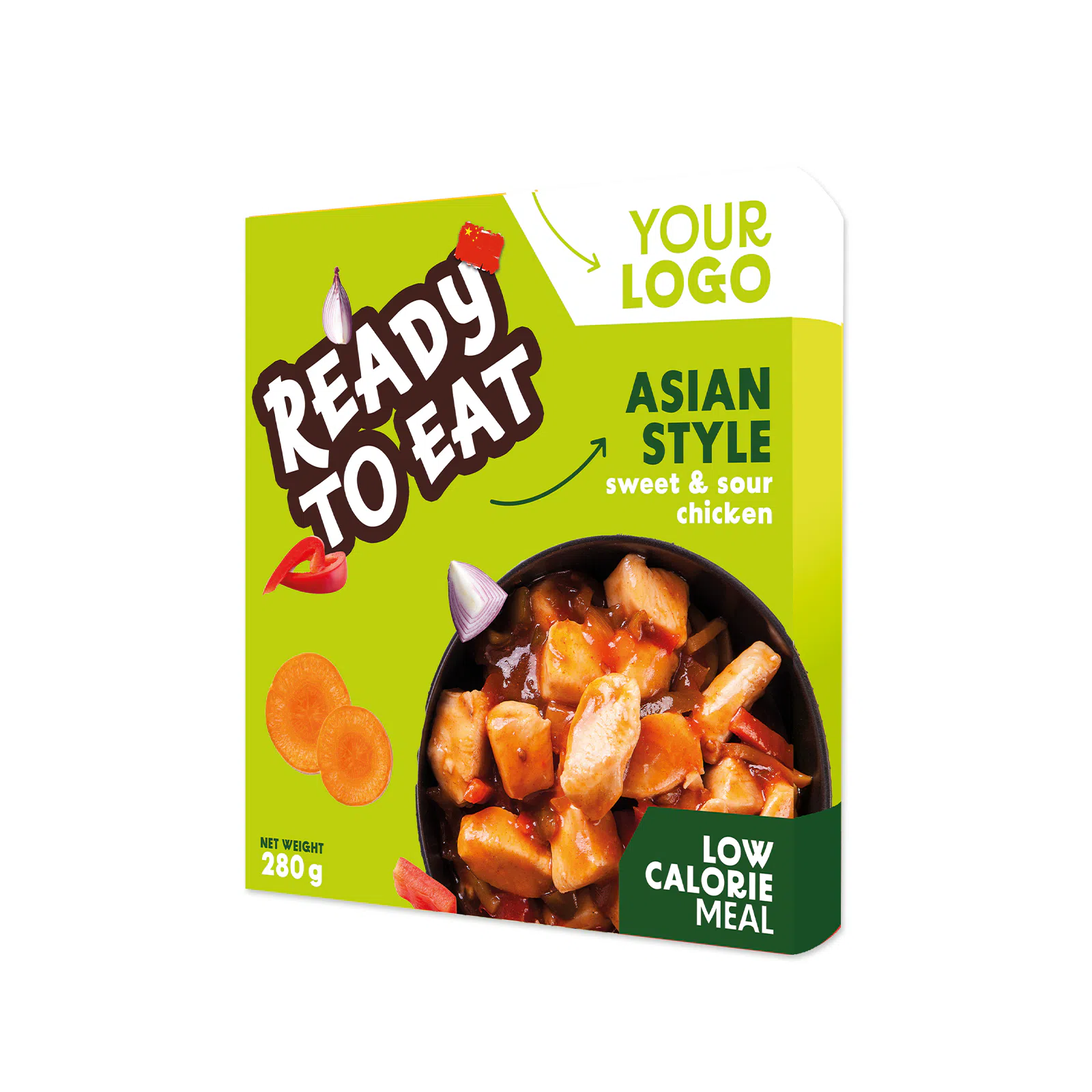 Example
packaging Bring your own
brand & logo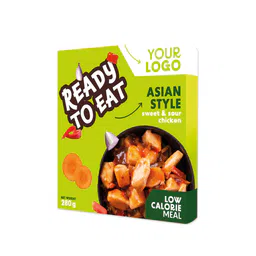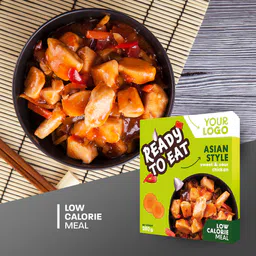 Low calorie ready meal
[vrnAEnMyrXur4l3RxCNfBSso]
Unique Selling Points
Convenience - Our ready-to-eat meals provide the ultimate convenience for busy individuals who don't have time to cook. Whether you're on the go, traveling, or at work, our meals are quick and easy to heat up, allowing you to enjoy a delicious and nutritious meal in just a few minutes.
No Refrigerator Storage - Our ready-to-eat meals are formulated to be stored without the need for refrigeration. This feature makes them incredibly convenient, especially for individuals who may not have access to refrigeration or are constantly on the move. Whether you're camping, traveling, or simply want a non-perishable meal option at your office or pantry, our meals can be stored at room temperature, saving you the hassle of refrigeration and providing flexibility in meal planning. Enjoy the freedom of having delicious and nutritious meals readily available, anytime and anywhere, without the need for refrigeration.
Long Shelf Life - With a shelf life of 17 to 25 months from the production date, our meals are designed to stay fresh and retain their flavor for an extended period. You can stock up on our meals without worrying about them spoiling, making it a reliable option for emergency situations or as part of your long-term food storage.
Low-Calorie - Our ready-to-eat meals are specially crafted to be low in calories, making them an excellent choice for individuals who are conscious of their calorie intake. We understand the importance of maintaining a healthy weight and promoting overall wellness, which is why our meals are portioned and designed to provide satisfying and flavorful options without compromising on taste. With our low-calorie meals, you can indulge in delicious flavors while managing your calorie consumption, helping you achieve your weight management goals effectively.
Natural and High-Quality Ingredients - We prioritize the use of the finest natural ingredients in our meals. We never compromise on quality, ensuring that each ingredient is carefully selected to provide a wholesome and satisfying dining experience. You can trust that our meals are free from preservatives, artificial flavors, and colors.
Description
Our ready-to-eat low-calorie meals are the perfect product for those who don't have time to cook or want a convenient meal while traveling or at work, all while maintaining their fitness goals. Our meals are fresh and retain their taste for a long time - from 17 to 25 months from the production date! Importantly, they have never been frozen. This is made possible because we use the best natural ingredients, without preservatives, artificial flavors, or colors. Regardless of your taste preferences, we have something to offer - from mild to spicy, traditional or oriental, vegan or meat-based, high-protein or low-fat options. And the best part is, our dishes are ready to heat and consume within minutes! If you're looking for a private label product, All Natural Ready Meals is a great option to add to your portfolio. See for yourself that our meals are not only delicious but also of high quality and innovative - all in one package!
Typical Ingredients & Nutrition Value
A detailed specification sheet for each flavor selected will be emailed to you in response to your inquiry.
Request a Quote
Select:

Flavors
| | |
| --- | --- |
| | Chasseur chicken |
| | Mediterranean chicken |
| | Sweet&sour chicken |
Looking for a different flavor?
Select:

Size Variants
| | | | |
| --- | --- | --- | --- |
| | 300 g | Tray with paper sleeve | MOQ: 18000 |
Links to related categories