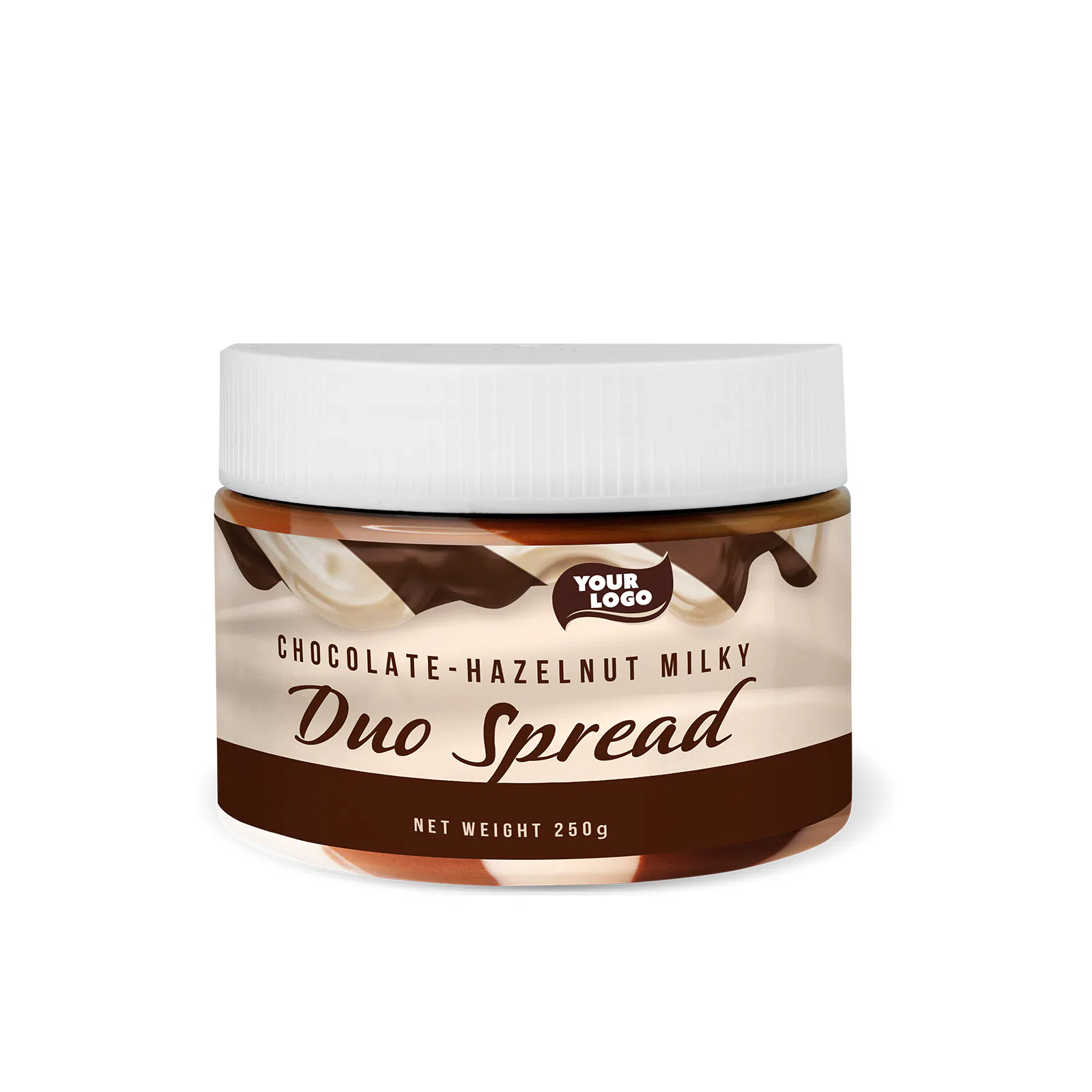 Example
packaging Bring your own
brand & logo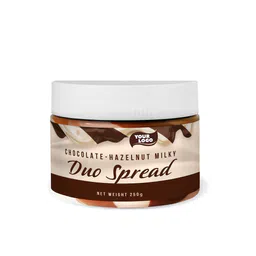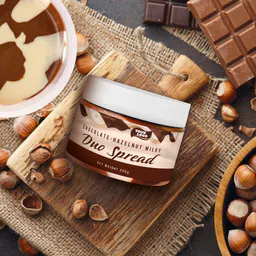 Duo no added sugar spreads
[tyA5xzzgilfTnsrYiUOXjTtk]
Unique Selling Points
No added sugar formula - We understand the importance of reducing sugar in your diet, which is why our spreads are crafted without any added sugar, providing a healthier option for flavoring your beverages and meals.
Palm Oil-Free - Our product is proudly crafted without the use of palm oil, providing a sustainable and environmentally friendly choice for our customers.
Quality Ingredients - We carefully select premium ingredients to ensure a rich and satisfying taste experience with every spoonful.
Versatile Enjoyment - Spread it on toast, pancakes, or waffles for a delightful breakfast treat, or use it to enhance your favorite desserts and baked goods.
Unmatched Taste and Texture - Experience the creamy and indulgent texture of our Duo Spread that will satisfy your cravings and elevate your snacking moments.
Description
The goodies go in pairs! Our delicious Duo Spread is the perfect combination of smooth milk cream with a dose of chocolate and hazelnuts and other flavors, without added sugar or palm oil. A great alternative to popular cream spreads that contain refined palm oil and tons of white sugar. Try this delicious Duo Spread with toast, pancakes or waffles, enjoy it with ice cream or even add it to homemade baking - it will make your day better! Carefully selected ingredients, rich, creamy texture and amazing taste in an interesting form - Our Duo Spread has it all!
Typical Ingredients & Nutrition Value
A detailed specification sheet for each flavor selected will be emailed to you in response to your inquiry.
Request a Quote
Select:

Flavors
| | |
| --- | --- |
| | Chocolate-hazelnut |
| | Hazelnut-banana |
| | Hazelnut-strawberry |
Looking for a different flavor?
Select:

Size Variants
| | | | |
| --- | --- | --- | --- |
| | 250 g | PET jar | MOQ: 9600 |
| | 350 g | PET jar | MOQ: 6858 |
| | 400 g | PET jar | MOQ: 6000 |
| | 500 g | PET jar | MOQ: 4800 |
Links to related categories