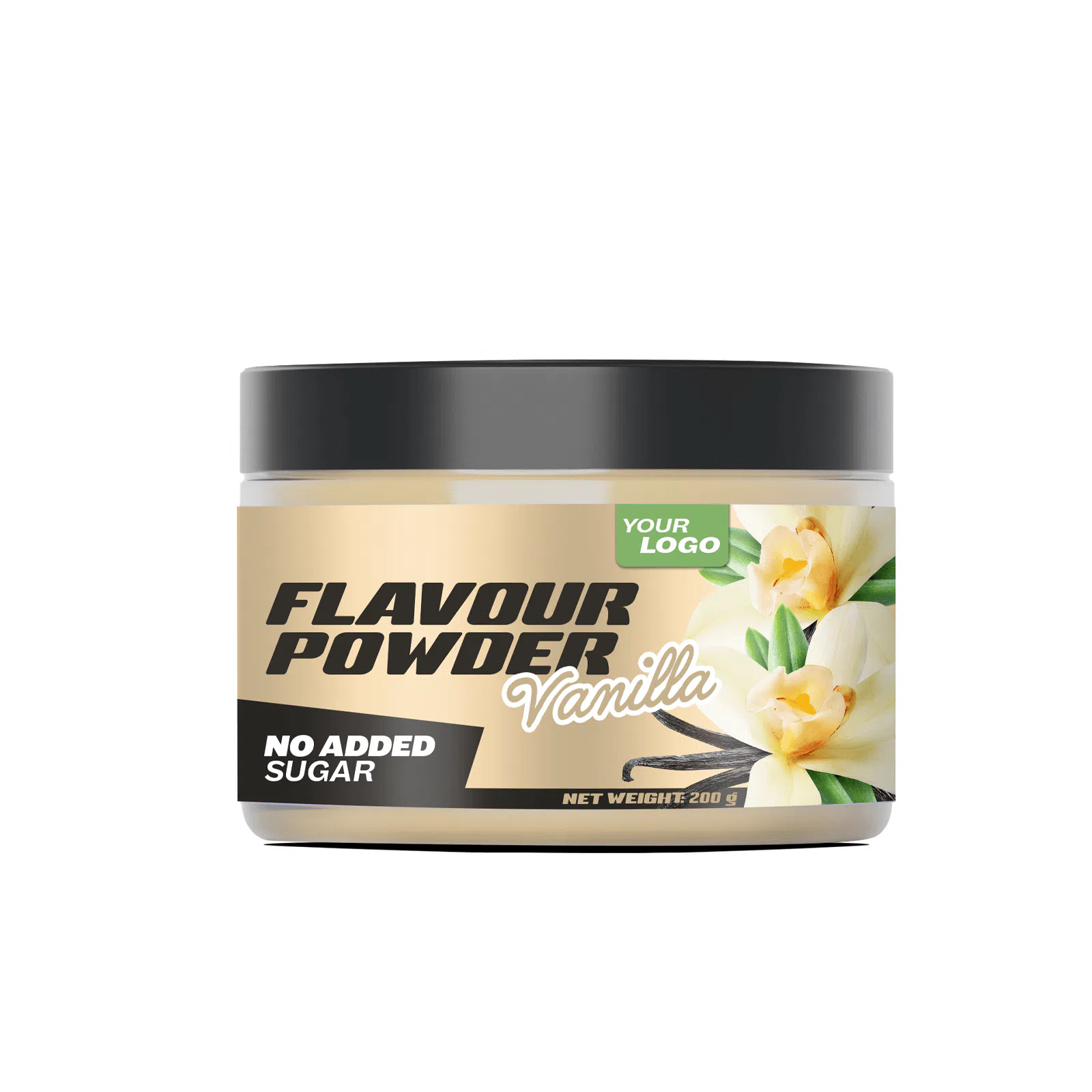 Example
packaging Bring your own
brand & logo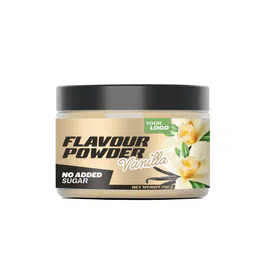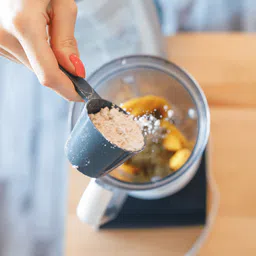 Flavour powder
[sVG7BXXp0DXA6rD0AWrvcm1j]
Unique Selling Points
Amazing taste & sweetness without calories - Enjoy the taste without worrying about unnecessary calories. Each 5 g serving contains 0 calories, allowing you to add it to your diet without the fear of weight gain.
Sugar-free advantage - By being free from sugar, our product significantly reduces the calorie content per serving. This makes it an excellent choice for individuals on sugar-free or low-sugar diets, including those with diabetes or other blood sugar level concerns.
Fat-free delight - With no fats included, Flavor Powder lets you savor the flavors without the concern of extra calories. It's an ideal solution for individuals on a diet, those aiming to maintain a healthy weight, and anyone prioritizing their overall well-being.
Vegan and Plant-Based Friendly - Flavor Powder is the perfect choice for vegans and those following a plant-based diet. Its ingredient list excludes any animal-derived components, while production aligns with ethical and ecological values, ensuring the preservation of the natural environment.
Guilt-Free Enjoyment - Reach for Flavor Powder and let yourself be captivated by its exceptional taste that won't burden your waistline. It's the ultimate solution for relishing unique flavors without any guilt or concern about calories.
Description
Flavor Powder is a game-changer for your taste buds. With an impressive selection of 38 flavors, this low-calorie powder revolutionizes your culinary experience by adding mouthwatering taste without the guilt. Whether you're a fitness enthusiast, health-conscious individual, or someone seeking a balanced lifestyle, Flavor Powder is the perfect companion. Enhance your water, desserts, or even cocktails with a burst of flavor, and relish the satisfaction of indulging in a guilt-free treat. Crafted from top-notch ingredients and free from sugar and fat, this versatile product caters to various dietary preferences, including vegans. Take control of your weight and well-being while delighting in the rich and intense flavors offered by Flavor Powder. Embrace a world of delicious possibilities and let your culinary creations shine.
Typical Ingredients & Nutrition Value
A detailed specification sheet for each flavor selected will be emailed to you in response to your inquiry.
Request a Quote
Select:

Flavors
| | |
| --- | --- |
| | Biscuit |
| | Blueberry cheesecake |
| | Bubble gum |
| | Cherry |
| | Chocolate |
| | Chocolate-mint |
| | Cinnamon roll |
| | Gingerbread |
| | Honey |
| | Lemon cheesecake |
| | Marzipan |
| | Raspberry |
| | Stracciatella |
| | Strawberry |
| | Vanilla |
| | Watermelon |
| | White chocolate |
Looking for a different flavor?
Select:

Size Variants
| | | | |
| --- | --- | --- | --- |
| | 200 g | PET jar | MOQ: 1152 |
Links to related categories