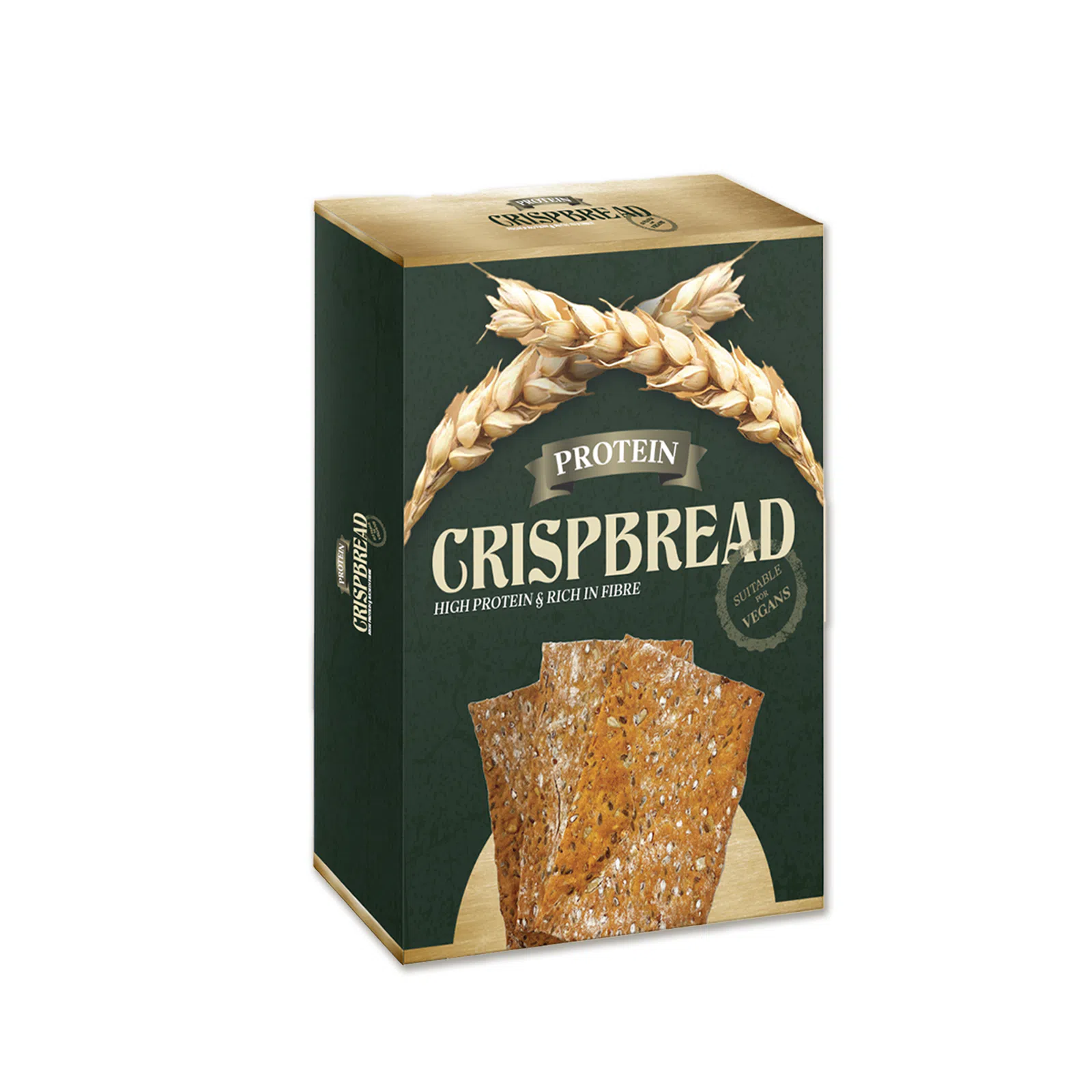 Example
packaging Bring your own
brand & logo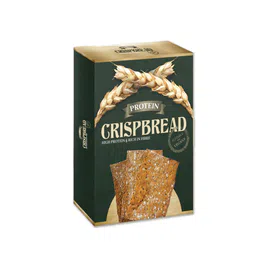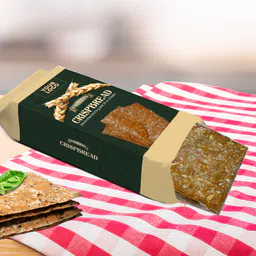 High protein crispbread
[qUFtMto5jCTPUj7TpJBBCGP6]
Unique Selling Points
High in protein - Get a load of our incredible product, packed with a whopping 31.9 g of protein per 100 g! It's like a protein powerhouse for your diet, helping you build and maintain your muscles while kickstarting your post-workout recovery. Talk about a game-changer for all you fitness enthusiasts out there!
Rich in fibre - Our product is loaded with dietary fiber, the superhero of digestion. Fiber helps break down and absorb nutrients from your meals and leaves you feeling comfortably satisfied. Get ready to give your digestive health a boost like never before!
No added sugar formula - We understand the importance of catering to different dietary needs, which is why our Zero Calorie Syrups is proudly sugar-free. We've carefully crafted our recipe to provide natural sweetness without the use of any added sugars. Now you can relish the taste of sweetness while maintaining control over your sugar intake.
100% natural - Embracing the diversity of dietary choices, our product is specially crafted to cater to the needs of vegetarians. You can relish its flavors, knowing that it aligns perfectly with your dietary preferences.
Suitable for vegans and vegetarians - Our creation is tailor-made for your lifestyle, as it contains no animal-derived ingredients. But that's not all – our production process follows ethical and ecological principles, making it a win for both you and the environment. So indulge guilt-free, knowing that you're making a positive impact while enjoying every delightful bite!
Description
Get ready for our bestseller, the High Protein CrispBread! It's a crispy delight designed for bread lovers seeking a healthier option. Packed with 100% natural ingredients and zero guilt, we've nixed the sugar and palm oil for a truly wholesome treat. With its high protein content, our CrispBread is perfect for muscle builders and low-carb enthusiasts. It's hassle-free, ready-to-eat, and oh-so-convenient for busy lifestyles. Just open the pack, enjoy the mouthwatering flavor, and dip it in your favorite cream or slather it with peanut butter for an unforgettable taste experience. Say hello to snacking satisfaction with our Crunchy Protein Bread!
Typical Ingredients & Nutrition Value
A detailed specification sheet for each flavor selected will be emailed to you in response to your inquiry.
Request a Quote
Select:

Flavors
| | |
| --- | --- |
| | Cinnamon |
| | Garlic&Oregano |
| | Natural |
| | Spicy paprika |
| | Sweet |
| | Tomato&Basil |
Looking for a different flavor?
Select:

Size Variants
| | | | |
| --- | --- | --- | --- |
| | 60 g | Fully printed foil | MOQ: 2376 |
| | 60 g | Fully printed box | MOQ: 2376 |
Links to related categories