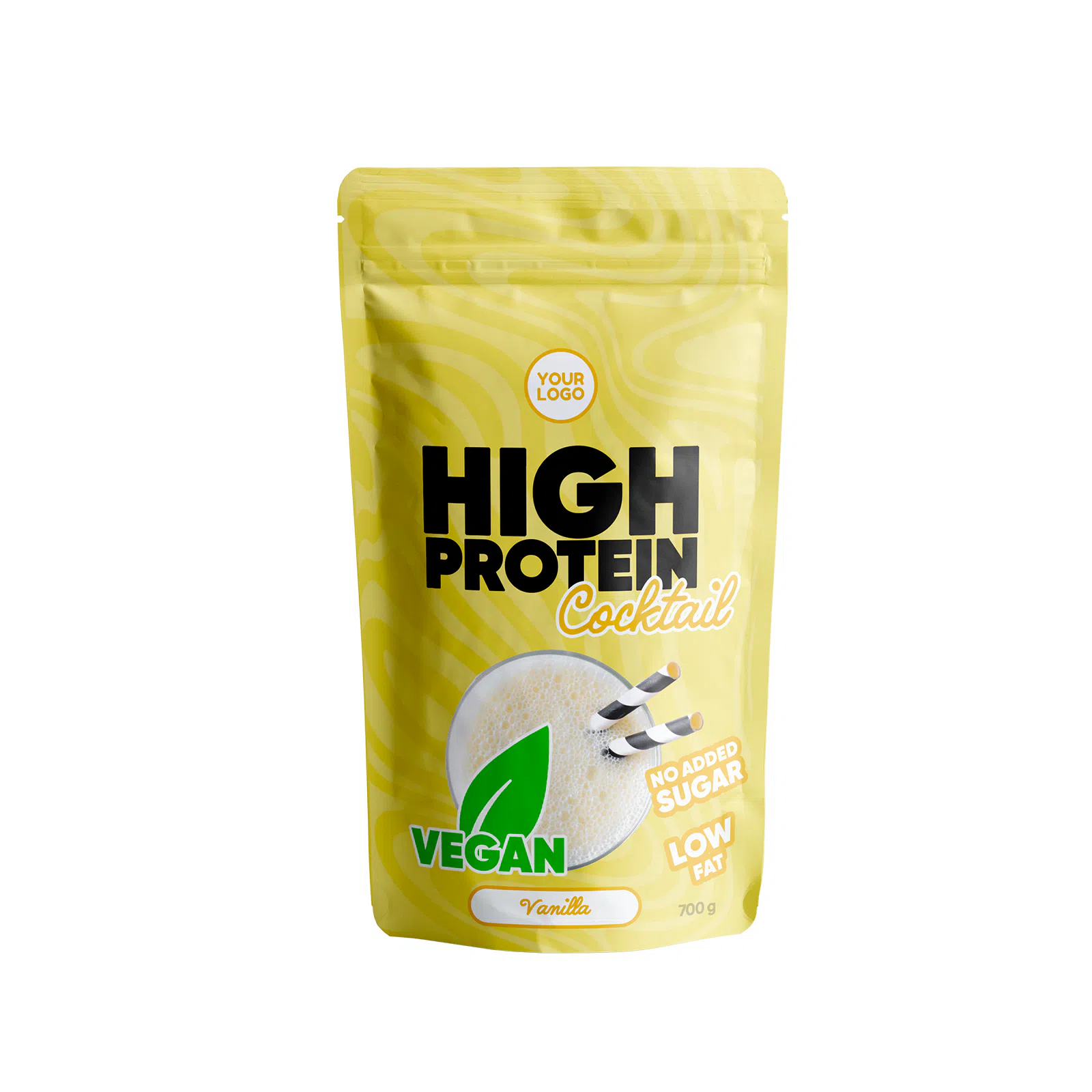 Example
packaging Bring your own
brand & logo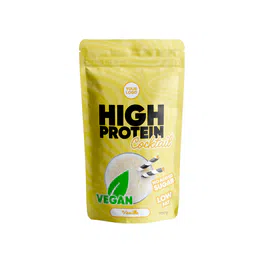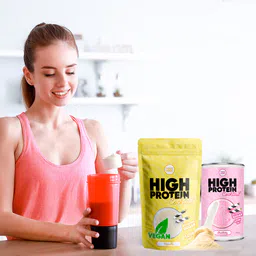 High protein cocktail
[ifUo43htLxg4bsyLETmC7Jt6]
Unique Selling Points
Powerhouse of Protein - High-Protein Cocktail stands out as a nutritional powerhouse, providing an impressive 22.9 grams of protein per 100 grams of product. It's specifically formulated to meet your body's protein needs, supporting muscle recovery, growth, and overall performance. Give your body the fuel it deserves and experience the difference our protein-packed shake can make.
Wholesome and Nourishing - Our High-Protein Cocktail goes beyond protein content. It's carefully crafted with a range of essential nutrients to support your overall well-being.The fiber, and protein nourish your body from within, promoting optimal health and vitality.
Delicious and Versatile - Enjoy the delightful taste and versatility of our High-Protein Cocktail. Whether you mix it with water, milk, or incorporate it into your favorite smoothie recipes, the possibilities are endless. Say goodbye to boring protein shakes and elevate your taste buds with a satisfying and flavorful treat that you'll look forward to enjoying every time
Free from Added Sugars - We understand the importance of making healthier choices, which is why our High-Protein Cocktail is free from added sugars. You can indulge in its deliciousness without worrying about unnecessary sweeteners or artificial additives. Enjoy a guilt-free treat that aligns with your commitment to a balanced and wholesome lifestyle.
Vegan-Friendly Option - We believe in inclusivity and offering options for all dietary preferences. That's why we have a vegan version of our High-Protein Cocktail available. It's carefully crafted using plant-based ingredients, making it suitable for vegans and vegetarians who seek a sustainable and cruelty-free protein source
Description
Elevate Your Nutrition with our High-Protein Cocktail: Fuel Your Body, Nourish Your Soul! Indulge in the ultimate solution to meet your nutritional needs with our High-Protein Cocktail. Designed to deliver a powerhouse of essential nutrients, this powder, when mixed with water or milk, will become your go-to source of protein and much more. Experience the satisfaction of a whopping 22.9 grams of protein per 100 grams of product. Our shake is meticulously crafted to provide your body with the vital building blocks it craves. From muscle recovery and growth to overall well-being, our high-protein shake offers the ideal way to replenish and support your active lifestyle. But it doesn't stop there. Our High-Protein Cocktail is a true champion when it comes to fulfilling your nutritional requirements. Packed with fiber, it contributes to a healthy digestive system, aids in satiety, and supports weight management goals. With every sip, you're treating your body to a nutrient-dense beverage that will keep you feeling satisfied and energized throughout the day. And for our vegan friends, we've got something special just for you. Discover our range that includes a vegan version of the high-protein shake. We believe that everyone should have access to the benefits of our delicious and nutritious blend, regardless of their dietary preferences. Unlock the potential of our High-Protein Cocktail and elevate your nutrition to new heights. Nourish your body, fuel your ambitions, and savor the satisfaction of a product that delivers on taste, quality, and performance.
Typical Ingredients & Nutrition Value
A detailed specification sheet for each flavor selected will be emailed to you in response to your inquiry.
Request a Quote
Select:

Flavors
| | |
| --- | --- |
| | Banana |
| | Chocolate |
| | Strawberry |
| | Vegan Vanilla |
Looking for a different flavor?
Select:

Size Variants
| | | | |
| --- | --- | --- | --- |
| | 700 g | Fully printed paper tube | MOQ: 1000 |
| | 1050 g | Fully printed doypack | MOQ: 960 |
| | 1050 g | Fully printed doypack | MOQ: 240 |
| | 1050 g | Transparent jar | MOQ: 300 |
Links to related categories