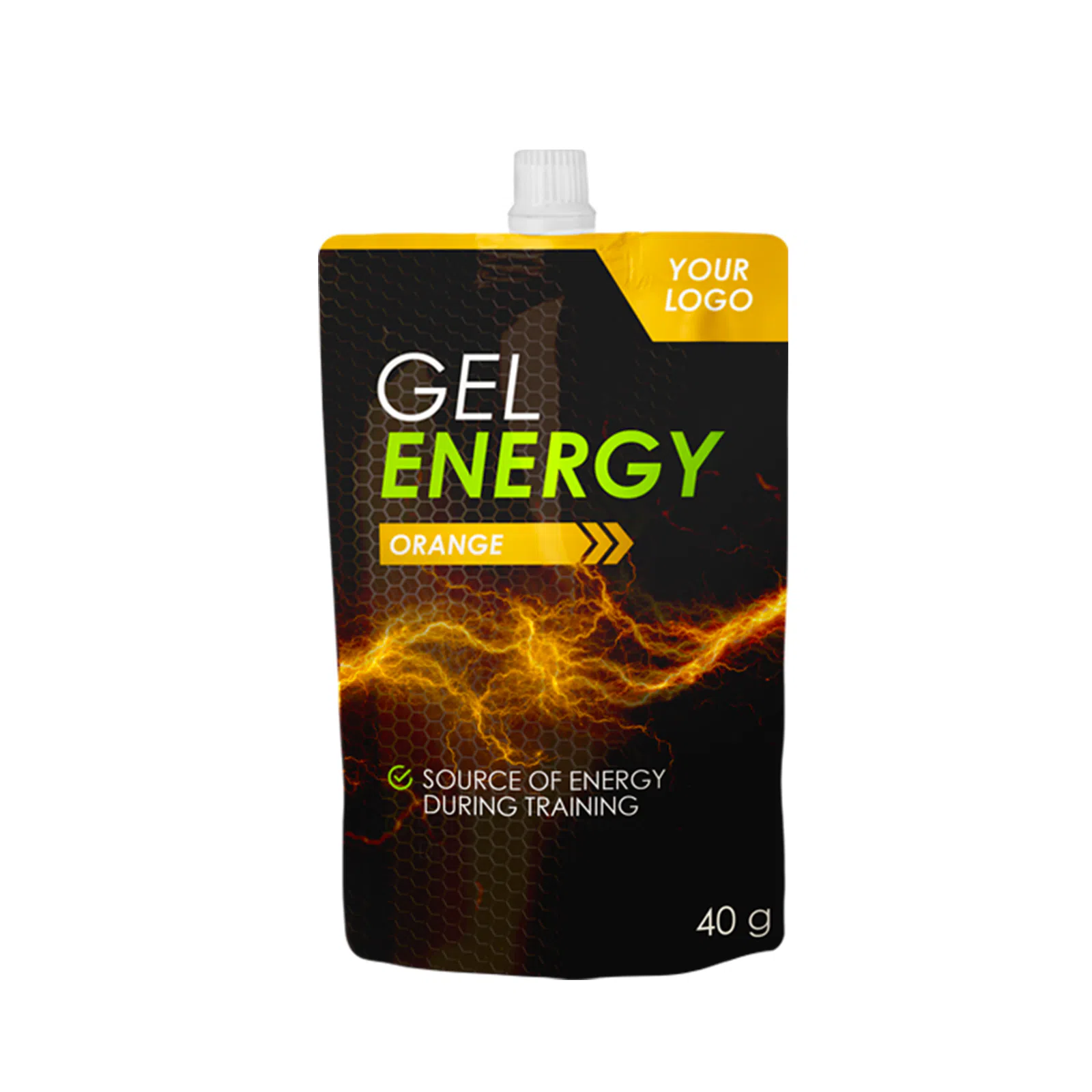 Example
packaging Bring your own
brand & logo
Energy gels
Edit product
Unique Selling Points
Convenient Sachets - Our products come in easy-to-use sachets, allowing you to carry them with you wherever you go. This convenience ensures that you have quick access to an energy boost whenever you need it.
Caffeine-Free Option - For individuals who prefer to avoid caffeine, we offer energy gels without this stimulant. Our caffeine-free option provides a natural and sustained energy boost without the effects of caffeine. You can rely on our products to keep you energized and focused throughout your activities, without the potential jitters or sleep disturbances associated with caffeine consumption. Enjoy the benefits of our caffeine-free energy gels, designed to support your active lifestyle while maintaining a balanced and natural approach to your energy needs.
Sustained Energy - Our energy gels are formulated with a blend of high-quality ingredients, including maltodextrin and fructose, which provide a sustained release of energy. This ensures that you stay fueled for several hours during your training sessions or busy days.
Sugar-Free Option - We understand the importance of maintaining a low-sugar or sugar-free diet, which is why we offer a sugar-free option for our energy gels. Our sugar-free formulation allows you to enjoy a guilt-free energy boost without compromising on taste or quality. You can rely on our products to provide sustained energy without the added sugar, making them a healthier choice for those conscious of their sugar intake. Embrace a balanced and sugar-free approach to fueling your body with our energy gels, supporting your active lifestyle while keeping your sugar consumption in check.
Vegan-Friendly - We are proud to offer vegan-friendly energy gels that align with your dietary choices and values. Our products are free from any animal-derived ingredients, making them suitable for individuals following a vegan lifestyle. You can enjoy our energy gels with the assurance that they are crafted with plant-based ingredients, ensuring a sustainable and cruelty-free option for your energy needs. Fuel your body with our vegan-friendly sachets, knowing that they are not only delicious but also in line with your ethical choices.
Description
Discover our range of products in convenient sachets, perfect for active individuals who prioritize healthy eating. Our energy gels are carefully crafted with water, maltodextrin, fructose, and a blend of acidity regulators like potassium citrate, magnesium citrate, and citric acid. With a variety of flavors available, including customized options, our sachets offer a tasty and tailored solution to meet your energy needs. Whether you're on the go, training, or in need of a quick supplement, our sachets provide a dose of energy that lasts for several hours. Additionally, our products are preserved using potassium sorbate to ensure freshness. Choose our sachets for a convenient and delicious way to fuel your body during training and active lifestyles.
Typical Ingredients & Nutrition Value
A detailed specification sheet for each selected flavor will be emailed to you in response to your quote request.
Please check your email.
Request a Quote
Select:

Flavors
| | |
| --- | --- |
| | Black currant |
| | Kiwi |
| | Orange |
| | Strawberry |
| | Watermelon |
Looking for a different flavor?
Select:

Size Variants
| | | | |
| --- | --- | --- | --- |
| | 40 g | Fully printed pouch with spout | MOQ: 12000 |
Links to related categories