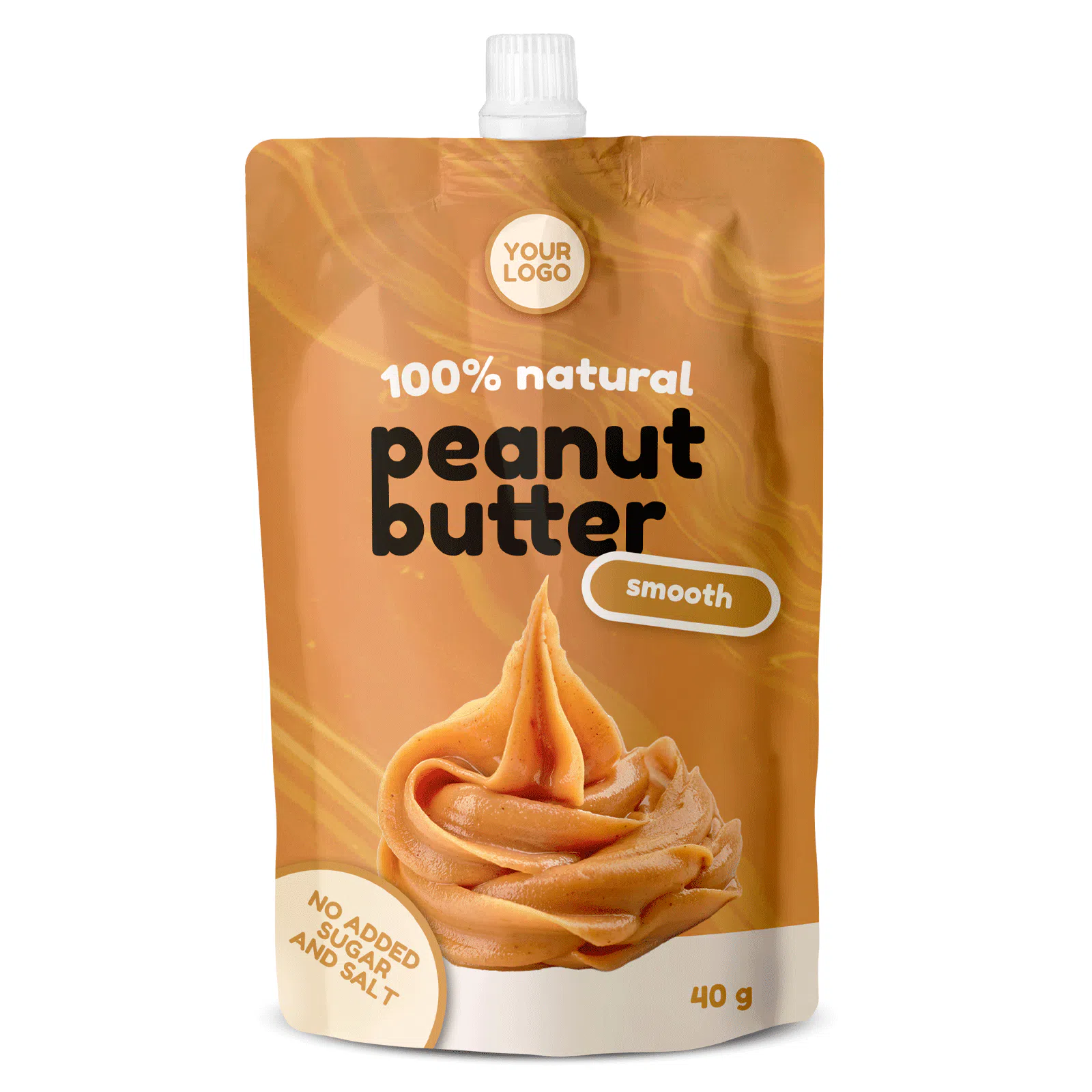 Example
packaging Bring your own
brand & logo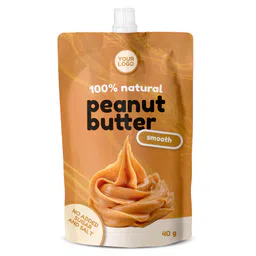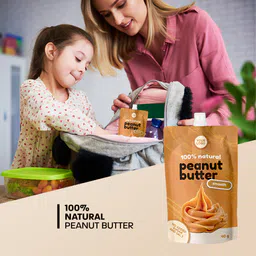 Peanut butters in pouch
[Kbb2Cd0P7eSl7uzVtclK8apq]
Unique Selling Points
Convenient and Mess-Free - Our nut butter pouch with a spout offers ultimate convenience and eliminates the hassle of dealing with jars and knives. The innovative design allows for easy pouring and controlled dispensing, ensuring a mess-free experience every time.
Premium Quality Ingredients - We take pride in using only the finest quality ingredients in our nut butter. Each pouch is filled with rich and creamy nut butter made from high-quality arentinian nuts, ensuring a superior taste and texture. You can trust that you're indulging in a premium product that prioritizes quality.
Nutritional Powerhouse - Our nut butter is not only delicious but also packed with essential nutrients. It serves as a great source of healthy fats, protein, and other beneficial nutrients, making it a nutritious addition to your diet. Fuel your body with the goodness of nuts and enjoy the health benefits they provide.
No Artificial Additives - We believe in keeping things natural and pure. Our nut butter pouch is free from artificial additives, preservatives, and hydrogenated oils. You can enjoy the authentic taste of nuts without any unnecessary ingredients, ensuring a wholesome and clean eating experience.
Suitable for vegans and vegetarians - We understand the significance of catering to diverse dietary needs. That's why our peanut butter proudly bears the labels of being suitable for both vegans and vegetarians. We ensure that everyone can enjoy the remarkable benefits of our product, while also respecting ethical and dietary preferences.
Description
Introducing our Nutrient-Rich Peanut Butter in Convenient Pouches with Spouts Prepare to indulge in a traditional delicacy that has captivated taste buds across the globe. Our peanut butter has now been elevated with a blend of wholesome and natural ingredients, offering you a product that not only tantalizes your senses but also provides a range of incredible benefits. Experience the authentic taste of our 100% natural peanut butter, free from any added artificial ingredients or preservatives. We prioritize the purity of our product, ensuring that every spoonful delights your palate without compromising on quality. With our peanut butter, you can savor the true essence of this beloved spread. Within each pouch, you'll discover an exceptional source of protein, carbohydrates, and essential fats that your body craves. Our carefully crafted recipe delivers a well-rounded nutritional profile, providing you with a boost of energy and essential nutrients for your daily activities. Embrace the goodness of our peanut butter as a valuable addition to your balanced diet.Not only does our peanut butter offer an unforgettable taste experience, but it also prioritizes your health and well-being. It serves as an excellent source of energy, ensuring that you stay fueled throughout your day. Indulge in a snack that not only satisfies your cravings but also provides you with valuable nutrients for a balanced lifestyle. Try our peanut butter in pouches with spouts today and unlock a world of delectable taste and wholesome ingredients that will leave you wanting more.
Typical Ingredients & Nutrition Value
A detailed specification sheet for each flavor selected will be emailed to you in response to your inquiry.
Request a Quote
Select:

Flavors
| | |
| --- | --- |
| | Peanut butter |
Looking for a different flavor?
Select:

Size Variants
| | | | |
| --- | --- | --- | --- |
| | 40 g | Fully printed pouch with spout | MOQ: 12000 |
| | 50 g | Fully printed pouch with spout | MOQ: 12000 |
Links to related categories