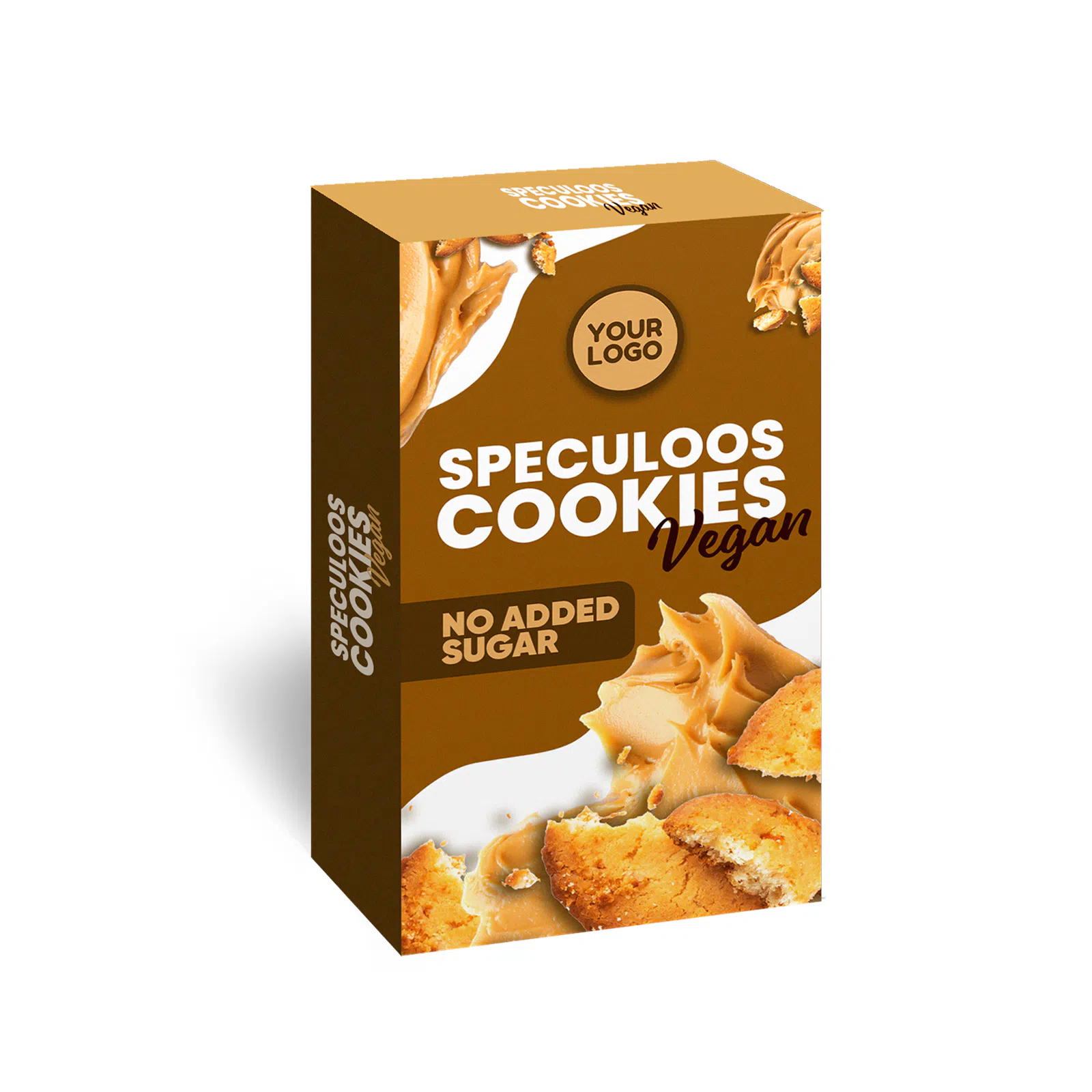 Example
packaging Bring your own
brand & logo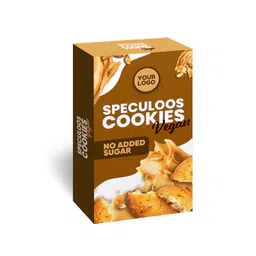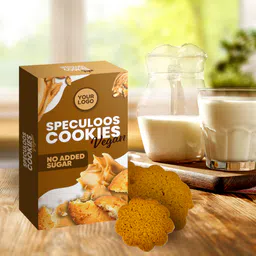 Speculoos cookies
[I4gdOPsCY6vTJVfynbBwRnKX]
Unique Selling Points
No added sugar - Our speculoos cookies are specially crafted for individuals who want to enjoy the classic taste of speculoos without the excessive sugar. They are thoughtfully sweetened with sugar alternatives, allowing you to indulge in the rich, aromatic flavors of speculoos while keeping your sugar intake in check.
Made without Palm Oil - We take pride in producing our speculoos cookies without the use of palm oil. By making this conscious choice, we support sustainable and responsible practices, minimizing our impact on the environment. With our cookies, you can savor the taste of speculoos while making an eco-friendly choice
Suitable for Various Dietary Needs - Our no sugar added speculoos cookies are suitable for a wide range of dietary preferences. They are vegan-friendly, as they contain no animal-derived ingredients. Whether you follow a vegan or vegetarian lifestyle, or simply prefer plant-based options, our cookies provide a delicious and inclusive choice
Uncompromising Flavor - Despite being sugar-free, our speculoos cookies maintain the authentic, irresistible taste of traditional speculoos. The blend of warm spices and delicate sweetness creates a delightful flavor experience that will satisfy your cravings and leave you wanting more.
Versatile Enjoyment - Our no sugar added speculoos cookies are a versatile treat that can be enjoyed in various ways. Dip them in your favorite hot beverage, crumble them over yogurt or ice cream, or simply savor them on their own. The possibilities for enjoyment are endless
Description
Indulge in the extraordinary delight of our sugar-free speculoos cookies, a remarkable offering for sweets enthusiasts who value their health. Crafted with a focus on healthy living, our speculoos cookies are the perfect choice for those who prioritize their diet and aim to maintain control over their calorie intake.In just a 20g portion, our cookies contain a mere 81 calories, making them an ideal option for individuals conscious of their calorie consumption. With these cookies, you can satisfy your cravings while staying on track with your health goal.Furthermore, we take pride in producing our cookies without the use of palm oil. By choosing our cookies, you not only prioritize your well-being but also contribute to sustainable and responsible practices. We are thrilled to highlight that our cookies are suitable for both vegans and vegetarians, as they are entirely free from additives of animal origin. Indulge in the guilt-free pleasure of our sugar-free speculoos cookies, carefully crafted to satisfy your sweet tooth while aligning with your health-conscious lifestyle. With every bite, you can relish in the unique combination of exceptional taste, mindful ingredients, and dietary inclusivity. Treat yourself to our extraordinary cookies and discover a new level of enjoyment without compromising your well-being.
Typical Ingredients & Nutrition Value
A detailed specification sheet for each flavor selected will be emailed to you in response to your inquiry.
Request a Quote
Select:

Flavors
| | |
| --- | --- |
| | Speculoos cookies |
Looking for a different flavor?
Select:

Size Variants
| | | | |
| --- | --- | --- | --- |
| | 80 g | Fully printed box | MOQ: 1000 |
Links to related categories