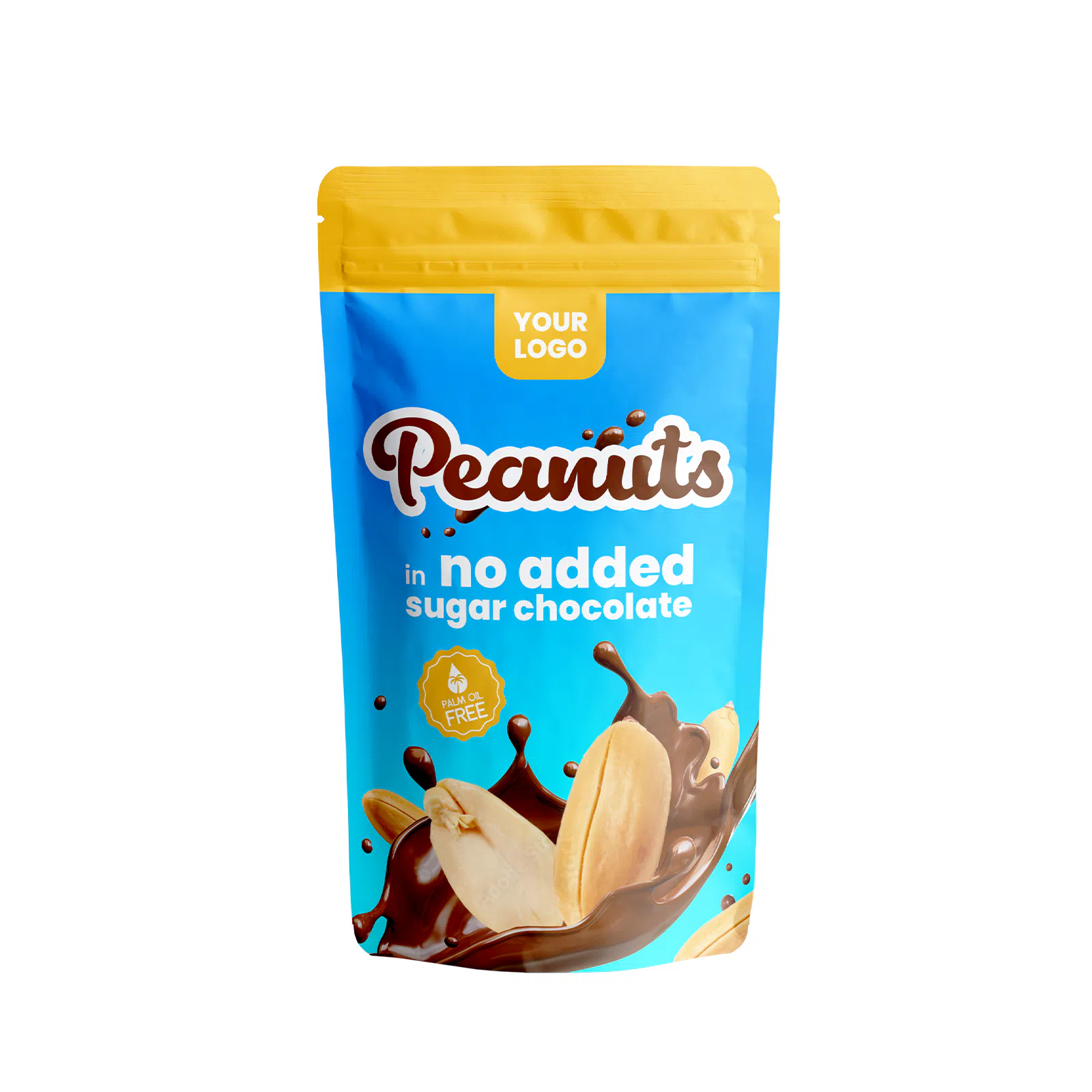 Example
packaging Bring your own
brand & logo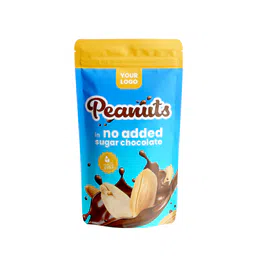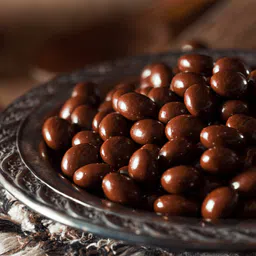 Peanuts in no added sugar chocolate
[Di3rc1Lqro2CgaCWglNNcv7O]
Unique Selling Points
Convenient & ready-to-eat - Our chocolate-covered peanuts are designed for easy consumption, providing a convenient snack option that can be enjoyed on-the-go or whenever you need a quick indulgence.
Source of fibre and protein - Our sugar-free chocolate-covered peanuts are not only a delightful treat but also a great source of fiber and protein, making them a wholesome and satisfying choice for those seeking both nutritional value and indulgence.
High-Quality Chocolate - We use only the finest quality chocolate to coat our peanuts. Each bite offers a decadent and luxurious chocolate experience that will satisfy even the most discerning chocolate lovers.
No added sugar - Enjoy the natural sweetness of our chocolate-covered peanuts without the guilt of added sugar. We believe in providing a mindful indulgence that allows you to savor the deliciousness without compromising on your sugar intake.
Mindful inteligence - Treat yourself to our sugar-free chocolate-covered peanuts as a mindful indulgence. We understand the importance of enjoying life's little pleasures, and our product allows you to indulge in a delicious snack while making a conscious choice towards a healthier lifestyle.
Description
Experience guilt-free pleasure with our delicious peanuts in sugar-free chocolate! These tasty chocolate-covered peanuts not only delight your taste buds, but also make for a healthier snack as they contain no palm oil and are an excellent source of dietary fiber and protein. Peanuts are a rich source of vitamins E and B1, which improve nervous system and brain function. The protein in nuts supports the building of muscle mass, accelerates recovery, and regenerates damaged fibers. Nuts are "fuel for the brain," so it can be a good option for school-aged children. The perfect snack anytime, every time, for everyone of all ages.
Typical Ingredients & Nutrition Value
A detailed specification sheet for each flavor selected will be emailed to you in response to your inquiry.
Request a Quote
Select:

Flavors
| | |
| --- | --- |
| | Peanuts in dessert chocolate |
| | Peanuts in milk chocolate |
Looking for a different flavor?
Select:

Size Variants
| | | | |
| --- | --- | --- | --- |
| | 50 g | Fully printed doypack | MOQ: 10000 |
| | 70 g | Fully printed box | MOQ: 7140 |
| | 150 g | Fully printed doypack | MOQ: 3333 |
Links to related categories