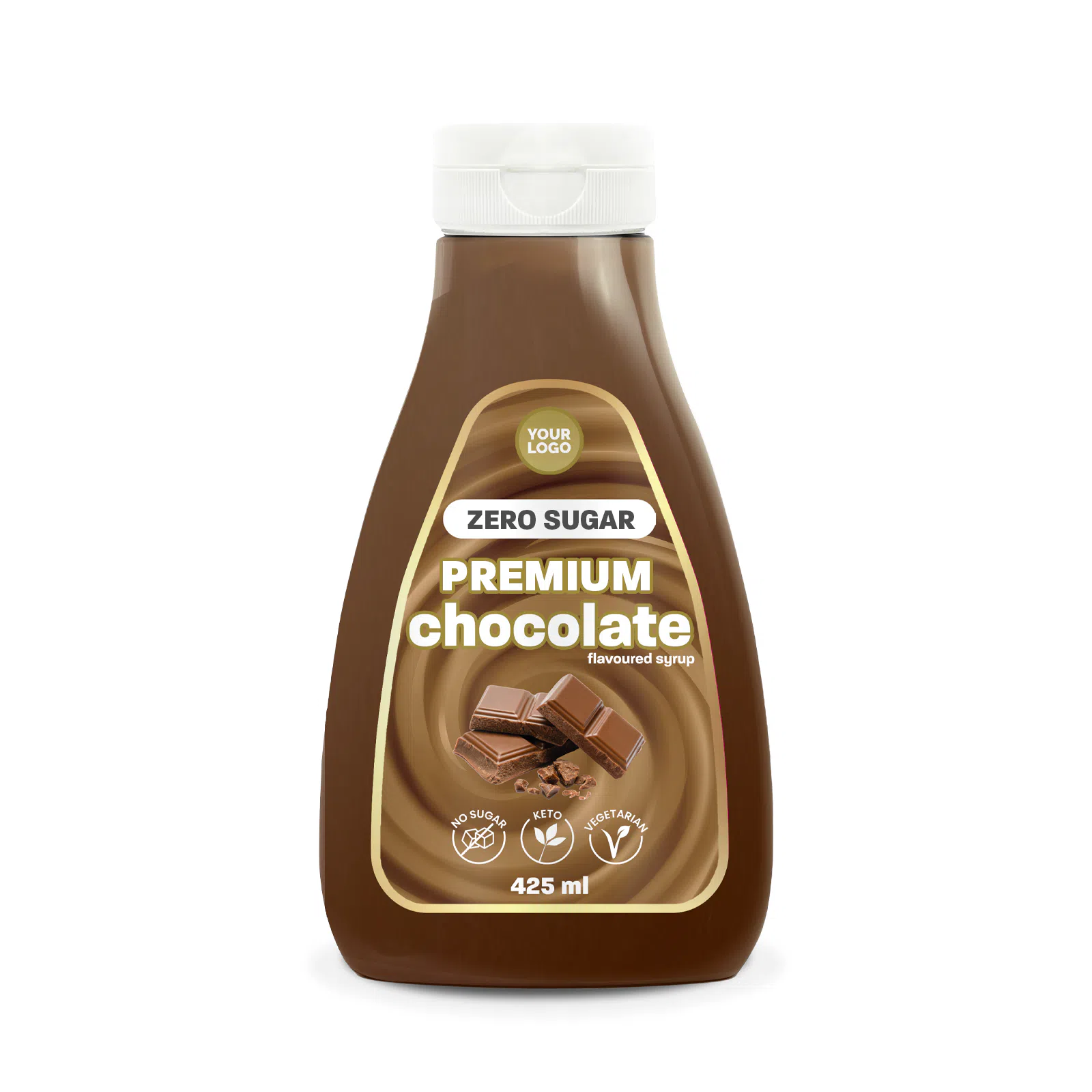 Example
packaging Bring your own
brand & logo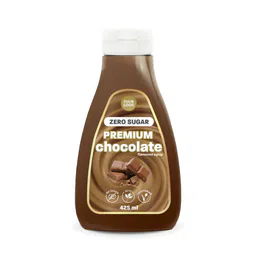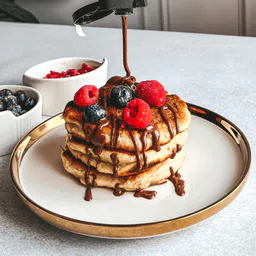 Premium no added sugar syrups
[2UHiGbgI4ENMttTRjUgko8Xa]
Unique Selling Points
Irresistible Thickness - Unlike other zero-calorie syrups on the market, our Premium Zero Calories Syrups boast an enhanced thickness that mimics the luxurious texture of traditional syrups. Indulge in a rich and velvety experience with each pour, adding a touch of indulgence to your favorite dishes without the extra calories.
Guilt-Free Indulgence - Enjoy the satisfaction of thick, luscious syrups without compromising your dietary goals. Our syrups are formulated to be calorie-free, making them the perfect guilt-free option for those seeking a balanced lifestyle or following a calorie-conscious diet.
Unmatched Taste - Our Premium Zero Calories Syrups deliver an exceptional taste experience that rivals traditional syrups, without the guilt of added calories. Each variant is carefully crafted to ensure a burst of flavor that will satisfy even the most discerning taste buds.
No Artificial Aftertaste - Say goodbye to unpleasant artificial aftertastes. We have perfected our recipe to ensure that each syrup variant delivers a smooth, natural flavor profile, leaving no unwanted lingering tastes. Experience the true essence of your favorite flavors, enhanced with our Premium Zero Calories Syrups.
Sustainable Packaging - We care about the environment as much as we care about your satisfaction. Our syrups come in sustainable, recyclable packaging, reducing our impact on the planet and promoting eco-friendly consumption.
Description
Introducing our Premium Zero Calories Syrups with Enhanced Thickness, a game-changer in the world of guilt-free indulgence. Our secret lies in a unique recipe that combines maximum taste with low calorie content in every serving, making our Premium Syrups the perfect companion for those following a ketogenic diet. We prioritize quality, and that's why our products are meticulously created using only the finest ingredients. Rest assured, our syrups are free from Titanium White (E171), ensuring a pure and natural experience. We also take pride in our commitment to the environment. Our syrups are presented in clear rPET bottles, which are not only visually appealing but also 100% recyclable. We believe in sustainability and want to minimize our impact on the planet, one syrup bottle at a time. But it's not just the packaging that sets us apart. We've improved the base of our product to deliver an incredible taste and delicate texture, leaving no room for artificial aftertastes. With a wide array of flavors to choose from, our Premium Syrups are sure to surprise and delight even the most discerning palates, catering to the needs of the most demanding gourmets
Typical Ingredients & Nutrition Value
A detailed specification sheet for each flavor selected will be emailed to you in response to your inquiry.
Request a Quote
Select:

Flavors
| | |
| --- | --- |
| | Baked apple |
| | Caramel |
| | Chocolate |
| | Chocolate-cookie |
| | Chocolate-cream |
| | Chocolate-hazelnut |
| | Cinnamon roll |
| | Maple |
| | Salted caramel |
| | Strawberry |
| | Vanilla |
| | White chocolate |
Looking for a different flavor?
Select:

Size Variants
| | | | |
| --- | --- | --- | --- |
| | 250 ml | PET bottle | MOQ: 1440 |
| | 350 ml | PET bottle | MOQ: 1142 |
| | 425 ml | rPet Bottle | MOQ: 864 |
| | 425 ml | PET bottle | MOQ: 864 |
| | 500 ml | PET bottle | MOQ: 720 |
Links to related categories